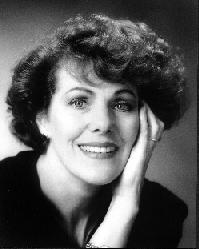 For current information please visit www.redgrave.com
LYNN REDGRAVE (Hanna) represents the American branch of her proud family tree, embracing as it does more than five generations of actors. Youngest child of Sir Michael Redgrave and actress Rachel Kempson, sister to Vanessa and Corin, she is one of today's eight living members practicing their craft. After her apprentinceship as a founding member of Britain's National Theater, where she worked for the likes of Laurence Olivier, Edith Evans and Noel Coward, she came to front and center attention with GEORGY GIRL in 1966 winning the New York Film Critics Award for Best Actress, a Golden Globe Award, and an Academy Award nomination.
Since then, she has filled the intervening years without stopping, happily moving across all fields of the performing arts as actress, teacher, author and director, collecting many awards along the way. Intermittently she revives her one-woman show Shakespeare For My Father, which opened to Tony-nominated acclaim in 1993 and only recently played London's Theatre Royal, Haymarket. Among her many movies are TOM JONES, THE GIRL WITH GREEN EYES, SMASHING TIME, THE VIRGIN SOLDIERS, THE DEADLY AFFAIR, THE LAST OF THE MOBILE HOTSHOTS, THE NATIONAL HEALTH, EVERY LITTLE CROOK AND NANNY, THE HAPPY HOOKER, THE BIG BUS, EVERYTHING YOU ALWAYS WANTED TO KNOW ABOUT SEX, SUNDAY LOVERS, MORGAN STEWART'S COMING HOME, GETTING IT RIGHT, MIDNIGHT, WHITE LIES and the Academy Award-winning SHINE, for which she was nominated as Best Supporting Actress at the British Academy Awards.
Her most recent films include STRIKE!, and the Canadian-made feature, playing the leading role in SHEGALLA. Redgrave also co-stars in the late-night comedy series for Showtime Networks, "Rude Awakening," and the mini-series "Different," for Lifetime Television.
Visit Lynn Redgrave's Official Home Page at www.redgrave.com